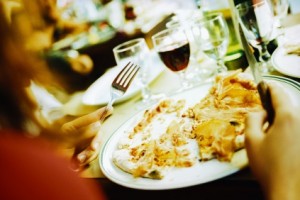 Article written for http://www.annarborbusinessmagazine.com/
Family business is big business.  They make up 64% of the U.S. GDP and about 2 out of every 3 jobs in the U.S., according to a study by Joseph H. Astrachan and Melissa C. Shanker.
Family businesses are a large part of the U.S. economy, yet their advantages and management challenges can be quite different from public companies.  Inc. magazine defines a family business as "as any business in which two or more family members are involved and the majority of ownership or control lies within a family."
In a 2011, a survey of family businesses was conducted by Family Business (familybusinessmagazine.com), a magazine that targets thriving multi-generational North American family companies.  The results showed that 88% of the companies have sizeable revenues of over $1 million, and most family owned businesses had revenues of over $25 million.  Yet a full 85% of these companies were owned completely by family members with no outside owners.
Because of this family control of the business, a family-owned business has advantages and challenges that are quite difference from corporations.
To get a better sense of these advantages and unique choices that family businesses face, we spoke to executives of two well-known family businesses in Ann Arbor.  Ken Weber is President of Weber's hotel and restaurant on Jackson Road.  Don Knight is owner of Knight's Steakhouse on Dexter Road.
Like most family businesses, both Weber's and Knight's restaurants boast a rich heritage, an oft-told story of their evolution from one man's dream to the thriving businesses they are today.  Weber's got its start in 1937, explains Ken Weber, son of the restaurant founder.  His father, Herman Weber, started as a chicken farmer, then took a job at Metzger's restaurant.
"He learned the business, then sold his car and used the money to make a down payment on a closed gasoline station in Washtenaw that had a small diner attached to it," Weber recounted.
They named the place the High Speed Inn because the gas station had sold "high-speed gasoline," which customers pumped themselves.   Among the new Inn's attractions were hamburgers, beer, and, importantly, a pinball machine.  "He got so busy that the pinball machine alone generated enough money to pay the rent," Weber said.
The true money-maker, however, was the beer, which they marketed to the large surrounding German community.  And it wasn't just any beer.  "My father wanted to upgrade the place in his own little way, and he figured if he sold Lowenbrau, that would be an upgrade," Weber explained.  Soon his father was selling more Lowenbrau beer than any establishment between Detroit and Chicago.
His success, however, did have one main drawback.  Local residents complained about the traffic and Weber wasn't allowed to renew his lease.   He ended up relocating three more times before settling into his current location on Jackson Road in Ann Arbor.
Knight's Restaurant also began with the vision of one man, and grew over time into the thriving business we know today.  Don Knight said that his father began his lifelong career in the food business as a teenager working in the meat department of a corner market.  After his return from the Korean War in 1952, he purchased the market and, like Weber, made his initial profits from beer sales.  When the supermarkets started selling beer, Knight knew he needed to find another specialty.  "He had to find his niche," his son explained.
This niche turned out to be meat.  Knight hired a man from Swift and Company—paying him the, for the time, relatively high salary of $20 per hour– to teach him how to cut meat.  He opened a meat section of the market and his business took off from there.
As family businesses, Weber's and Knight's share a clear sense of how to compete against bigger, corporate-owned facilities.  Customer satisfaction must be a top priority for both businesses.
One way of maintaining customer satisfaction, Weber says, is to stay "on top of the curve, and keep the place from becoming obsolete."  "There's always a tremendous need for capital investment because everything wears out and trends change," he explained.  "So our focus has always been on making the facility as clean, as current, and as up-to-date as possible.  And we have a place now that is 50 years old in this location and there's nothing wrong with that if you are on top of it."
Service must be top-notch as well, and providing quality service to customers rests in the hands of restaurant staff.  "It's very important that we take care of the staff and make it so this is a place where the top people want to work and be able to pay them so we can attract the top people in the area," Weber said.  "So we continue to work on working with the staff so they look forward to coming to work every day."
Ultimately, "you're only as good as your last meal," he continued, "and so you've got to work to keep the problems as minimal as possible."  He thanks the customers for keeping Weber's in business for the last 75 years and says that it is Weber's "responsibility to make it so the customers have a reason to come back."
Knight also strives to maintain and improve the high standards of his business.  He said, "You get quality for a reasonable price. If you're coming here, you're going to get a decent drink, a decent meal, and we're hoping you'll walk out of here feeling you got a good value."  Constant improvement is their goal, expressed in the company motto:  "Do it better every day, whether it's service or food."
Family businesses also share a close-knit community and a strong connection between personal and business life.  Weber said that this helped him to learn the trade as a child.  "I was privy to all the conversations about what was going on in the business," he said.  "It was part of our meal conversations back then."
And Weber added that when he did take over, his father and he worked well together.   "I was able to come into the business and had the new energy but not the wisdom," he said.   "So my dad would sort-of stop me from making the mistakes of a person without experience.   But I had all the energy that he didn't have anymore as he got older."
Knight said that after waiting tables as a teenager, he went to college with the goal of becoming a CPA.  His father, however, had a different plan in mind and asked his son to work for him.  When Knight responded that he already worked there, Knight Sr. clarified:  "No, I mean come run the place. Come try it out for a couple years."  Knight subsequently "fell in love," and has been working there ever since.
 Three Key Questions
Like all family businesses, Weber and Knight have wrestled with three key questions.  First, should management of the business stay in the family?
Weber said that he does plan on passing down the business to the next generation of Webers.  He currently has a son who is in charge of food and beverage and another son "coming up the ladder," who recently graduated from college.
Knight's is also currently keeping the business within the family.  His brother, Bob, his sister, Sherry, and his sister's brother-in-law, Vernon, who is also a part-owner of the restaurant, run the business together. His brothers, Jeff and Chet, are responsible for legal issues, accounting, and maintenance.  A niece, Lindsay, and his nephew, Don, have also recently started working there.
Knight said that there are many benefits to hiring family.  "They're always looking out for our best interest," he said.  "They are always invested in the big picture —not just doing their particular job.'
These businesses also ask, should the rising generation get external experience before coming back to work at the family restaurant?
Ken Weber responds whole-heartedly that getting outside experience from another, perhaps larger restaurant, is key.  He said his son, for example, worked in Chicago for some time before coming back to Weber's.  Knight has not tried this strategy, but said he thinks it's a good idea for the future.
Finally, family businesses wonder, should we expand?  Weber said that for right now, he wants to focus on improving the restaurant at his current location.  "I think the key to our success is that we have, by choice, decided just to focus on one place and put all our capital, all our energy into one place," he said.
Knight's, on the other hand, is in the process of expanding their retail market, which will allow them to sell for home consumption the dishes that the restaurant currently prepares.   "I think that's a huge market that we're missing right now," he said.  "We do some of it already.  For example, every week we'll send 50 dozen rolls, 15 quiches, and gallons and gallons of soup, chicken salad, macaroni
salad.  And it goes like crazy."
He has already made plans to open a commercial kitchen at the site on Spring Street in order to expand the business' retail arm.
Whatever the future holds, both business owners have a strong desire to serve their customers and are proud to contribute to the Ann Arbor area.  "It's a really local mentality in this town and that's what sets it apart from other cities," Weber comments.  "And certainly, we're about as local as it gets."
Margaret Baker, Ph.D., and Audrey Robson are with Baker Strategy Group, a management consulting firm in Ann Arbor specializing in SMART Customer Strategy.  They can be reached at info@bakerstratey.com.