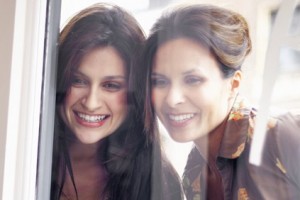 Retail's big season is here and retailers are, well, nervous.
The holiday shopping season represents a large chunk of sales for many retailers. With a late Thanksgiving, though, there are six fewer days between Thanksgiving and Christmas this year, making this year the shortest holiday season in more than a decade. A recent report by Adobe Digital Index estimated that these lost six days could cost retailers $1.5 billion in lost sales.
Our economy relies a good deal on the retail industry. According to the National Retail Federation (NRF), U.S. retailers generate $2.5 trillion in annual revenue, representing over 15% of the U.S. annual GDP of $16 trillion. To generate these sales, retailers operate more than 3.6 million establishments and employ more than 40 million people, 44% of whom are in non-sales positions such as accountants, developers, architects, etc.
And while retailing certainly involves the big box stores like Walmart or The Home Depot, the breadth of smaller retailers is surprising. Consider the statistics:
More than 25% of retail employees work for a company with fewer than 100 employees
77% of retail companies have fewer than 10 people
95% of retail companies have just one location
This broad mix of retailing is well represented in Ann Arbor. Total building square footage in Ann Arbor is about 9 million, with commercial space representing almost 2 million square feet (21%). Retail and wholesale makes up roughly 13% of that commercial space. In fact, since 1982 there have been a whopping 225,000 retail projects.
These figures come from a report provided by the Ann Arbor Downtown Development Authority (Ann Arbor DDA). Launched in 1982, the Ann Arbor DDA's mission is to take on key public improvement projects that have the greatest impact in strengthening the downtown area and attracting new private investments.
To hear more about the Ann Arbor DDA and the future of retail in Ann Arbor, we spoke with Susan Pollay, Executive Director of the Ann Arbor DDA since 1995.