Health Care Collaboration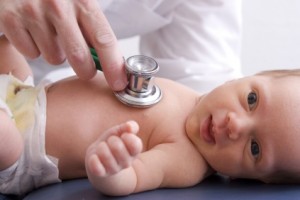 Article written for http://annarborbusinessmagazine.com/
In June, the Supreme Court will hand down its ruling on the constitutionality of the Patient Protection and Affordable Care Act (PPACA), widely referred to these days as Obamacare or the Affordable Care Act.  The controversial Act introduces sweeping changes in how health care is delivered in the U.S.
But while much will certainly change in health care based on this decision, it seems clear that one thing will not change:  collaboration among health care providers will grow to serve the overall health of the communities throughout the U.S.
The Affordable Care Act passed in December 2009 has some obvious problems.  With a questionable beginning as a budget amendment to avoid a Senate filibuster, the Act is quite partisan, is lengthy (over 2,000 pages), and contains several budget gimmicks, such as differing tax and benefit periods.  It also includes a set of new taxes, involves the now-famous tax/not-a-tax mandate, is being challenged by the Catholic church, has an uncertain constitutionality, and has a revised high 10-year price tag of $1.7 trillion.
For all of its problems and controversies, however, it is nevertheless spurring change toward a health care delivery model that emphasizes overall community health.  Instead of a fee-for-service (FFS) payment model where health care providers receive compensation for performing a service, these alternate models seek to encourage population-based payments.
And this population-based model is likely to persist regardless of what the Supreme Court rules on the Affordable Care Act.  The Act calls for the formation of Accountable Care Organizations (ACOs) that are eventually compensated based on the population served.  The University of Michigan Health System (UMHS), for example, is leading the way as one of only 32 Pioneer ACOs that are basically a fast track to a population-based payment model for Medicare health care service.
Meanwhile, some insurance companies are looking at similar models that look to the population-based approach but may be more attractive to providers and physician groups.  Blue Cross and Blue Shield of Michigan, for example, is pursuing Organized Systems of Care (OSC) that are promoted by the Center for Healthcare Quality and Payment Reform.  Both the ACO model and the OSC model encourage a systemic cooperation among health care providers and align incentives for controlling the cost of health care throughout the system.
Southeast Michigan Collaboration
The change in emphasis from problem treatment to overall quality of health is a catalyst for the current collaboration in the Ann Arbor area.  The UMHS, St. Joseph Mercy Hospital, and IHA, along with other area providers, are collaborating more than ever before.  And this joint effort directly impacts our local economy by both boosting economic activity and supporting a healthier community.
Ora Pescovitz is CEO of the University of Michigan Health System (UMHS).  Pescovitz became CEO in 2009 and is responsible for the overall management of the Health System, which includes the U-M Hospitals and Health Centers, the U-M Medical School, the clinical services of the U-M School of Nursing and the Michigan Health Corp.
Pescovitz emphasizes that regional collaboration is critical and will be pursued by UMHS regardless of the Supreme Court's ruling on the Affordable Care Act.  This is because medical institutions and insurance companies increasingly recognize the need to manage quality of life across the span of a person's life, whether or not the Affordable Care Act is ruled constitutional.
"No matter what happens with the Supreme Court decision on the health care reform law," Pescovitz explains, "I think we'll continue to see growing momentum for more partnerships and affiliations among health care organizations:  hospitals, physician groups, home health care agencies and skilled nursing facilities.  And insurers will continue to demand more accountability from health care providers through proof of high-quality care, improvements in patient satisfaction and evidence of better outcomes.  We're also in a new age of transparency in health care, where data about the performance and cost of care providers is increasingly publicly available.  We're embracing all of these trends at the U-M Health System."
UMHS plays a vital role in the local Southeast Michigan economy.  UMHS employs 22,000 faculty members and staff, operates more than 120 clinic locations and offices throughout Michigan and northern Ohio, and delivers care for 45,000 inpatient hospital stays and 1.8 million outpatient visits and surgeries each year.  In addition, health-related research grants have a strong multiplying effect on the economy as well.
"As a major employer, a major health care system, and a major medical research community, we have a broad economic impact.  For instance, one very good estimate of the impact of our research says that more than $319 million in National Institutes of Health grants that our scientists won, together with other research funding, could produce nearly $1.2 billion in economic activity."
"The University Research Corridor – an alliance of the U-M, Michigan State University and Wayne State University to accelerate economic development in Michigan – recently came out with a report showing that employment at our Hospitals and Health Centers of these three universities results in indirect and direct economic activity of $2.5 billion annually."
Saint Joseph Mercy Health System (SJMHS) is also a major player in our region.  SJMHS is a group of nearly 14,000 nurses and staff and 2,700 physicians throughout 7 Hospitals, 5 Outpatient Health Centers, 5 Urgent Care Facilities and over 25 Specialty Centers in five counties in Michigan.
SJMHS is actually just one part of Trinity Health, the 12th largest health system and one of the largest Catholic health care systems in the United States.  Nationally, Trinity Health operates a network of 49 acute-care hospitals, 432 outpatient facilities, 32 long-term care facilities, and numerous home health offices and hospice programs in ten states.
Community collaboration is central to Trinity Health's mission.  On the cover of its 2010 annual report is a verse from the book of Philippians:  "Make my joy complete by being of the same mind, maintaining the same love, united in spirit, intent on one purpose."  And Trinity Health's Community Benefit Ministry seeks to "serve others and transform care delivery" by emphasizing "health status" and "quality of life."
Robert Casalou became CEO of SJMHS in 2008 and has led the organization through a number of changes to the health care delivery model.  We interviewed Casalou in October of 2009 during the public discussions on health reform.  Even at that time, Casalou was clear that the changes Saint Joseph Mercy was enacting, such as the acquisition of IHA, were due to trends in health care rather than to the proposed new legislation.
Looking back at that interview, Casalou sees the consistency.  "The good news," says Casalou, "is that what I told you about a year and a half ago or so still applies today.  At the time when we were merging with IHA, I said it wasn't about the health care reform act; it was more a reaction to what I thought were the basic fundamental changes going on in healthcare because of the economic realities."
"Healthcare for years has been sheltered through artificial insurance plans and government support. We really were shielded from the laws of economics.  That has all changed as people now have become responsible for a set of costs under their care.  Everything we've been doing over the last two years is following the same direction regarding these changes."
"Our strategy," Casalou continues, "is to develop an aligned medical group to be able to take care of people in the community from well care all the way through sick care and then back to extended care potentially.  So it isn't just about the hospital; It's about what we call the whole 'Continuum of Care,' with doctors front and center in managing populations."
And how are things going?  "So far we're doing well.  Two years ago, when I last spoke with you, we were suffering the same kind of economic issues that a lot of businesses were.  Our income was down then, but we've improved our bottom line in the process of making this transition and I'm very happy about that. We've developed a lot of cooperative tactics and programs with the University of Michigan Health System and we find ourselves really more cooperating and collaborating than competing, although we are, of course, separate entities."
"UMHS is a state-wide, regional academic center. They draw from wide ranges of people with different types of cases.  We have a regional draw, too, but most of our patients come from within 20 to 25 miles. But UMHS and Saint Joseph Mercy approach the community together on a lot of issues because we are the two dominant systems in the area.  We have a population that we manage together, so we have to figure out ways to do it well together."
Regarding this population-based model, IHA plays an important role as well in collaboration between UMHS and Saint Joseph Mercy.  IHA is part of Saint Joseph Mercy Health System since the merger in 2010 and continues to be closely connected with UMHS by participating with UMHS in the Southeast Michigan Pioneer ACO and the OSC led by Blue Cross Blue Shield of Michigan. For example, there's been some cooperation with the University of Michigan Pediatric Cardiology Program at Saint Joe's.
IHA has 32 office locations serving more than 270,000 active patients through its 220 physicians (100% board certified/eligible), 58 nurse practitioners, and 880 support staff.  IHA has grown significantly over the past year and the growth is expected to continue, going from 170 providers (doctors, physician assistants, and nurse practitioners) in 2011 to over 300 by the end of this year.
Mary Durfee is Executive Vice President and Chief Medical Officer at IHA.  Dr. Durfee has been a practicing internist for 25 years and took and began her current executive role in 2010.  As an internist, Durfee strongly supports the emphasis on prevention and healthy habits, an aspect to health care that will increase in importance as the focus of health care continues to shift to overall quality of life.
"We're working on a couple of collaborative initiatives," she said. "One in which I'm significantly involved is the congestive heart failure initiative.  Through this initiative, we're trying to connect people as they are discharged from the hospital to the appropriate resources.  We are seeking to ensure that timely and accurate communication is exchanged as part of that discharge.  These connections are increasing."
Durfee is enthusiastic about these increasing community collaborations, particularly when she discusses the Washtenaw Health Initiative.  The initiative is county-wide and seeks to provide access to coordinated care for low-income, uninsured, and Medicaid populations.
"This is a very ambitious program," Durfee explains.  "It's really great to be a small part of this initiative.  The program includes a wide array of people and organizations.  It involves the community of mental health, the Washtenaw Health Plan, the two health systems, the three physician organizations, dental, social services, community groups, and many more groups.  The group is looking at how we can do a better job of enrolling people into Medicaid, covering them, getting them the services they need, including dental services and mental health services.  There really is cooperation across all the systems in this community right now about a number of issues.  It really is very encouraging to be a leader in healthcare right now in this community."
Priorities Going Forward
Ann Arbor area heath care providers are not waiting on the federal government and the courts.  The health care needs are here now, the delivery models are changing, and greater collaboration is happening.  Leaders bring clarity into an area of uncertainty, and Pescovitz, Casalou, and Durfee have similar priorities as they look ahead into the near future.
Pescovitz:
"We are seeking to grow our clinical care and research enterprise; including opening a new Neuroscience Hospital in the building that formerly housed our children's hospital, opening more beds in the new C.S. Mott Children's Hospital and Von Voigtlander Women's Hospital that opened in December, and opening a major outpatient center on the Northville-Livonia border. We're also seeking to build on our recently announced affiliation with Trinity-Michigan and to forge other partnerships and affiliations to strengthen our service to the state. In research, we will continue a strategic effort to turn the North Campus Research Complex on the former Pfizer site into a unique multidisciplinary research community and to translate the research that's emerging from our laboratories into new treatments and diagnostic tools. I'm also very interested in expanding our global reach and building on our partnerships in China, Brazil, and other countries to help create better clinical, research and educational opportunities."
Casalou:
"Number one, we want to continue to invest in and develop our medical coordination.  We have a lot of doctors in our community that are loyal to St. Joe's.  So as we build our core IHA group, we also want to develop models that engage physicians who don't necessarily want to be part of IHA. Number two, we are really looking at all of our quality and safety metrics.  At the end of the day, the 'product' we sell has to be perfect, so we are really looking at all of our quality and safety metrics. We are committed to doing everything we can to completely eliminate preventable mistakes. Priorities three and four involve 'Engagement Satisfaction' of our community, members who use us and the people who work for us.  So, if you were to ask me on what four things am I going to be evaluated to keep my job, it's going to be patient satisfaction, physician and staff satisfaction, quality of care, and strategic alignment to thrive financially in the future. Those are the four priorities for us as we move forward."
Durfee:
"We really have three priorities going forward.  First, Service Excellence is key.  This includes taking care of health care needs after-hours is a priority for us.  We want to make health care convenient accessible.  It's less expensive than going to the emergency room, and it's better and more convenient care of patients with non-emergency needs.  Second, we want to continue to provide the high-quality care that we have in the past.  And third, we want to improve the coordination of care.  We're starting to analyze the gaps in care transitions from one setting to another (outpatient to inpatient, inpatient to a skilled nursing facility, homecare back to the primary care physician, etc.).  We want to make sure those transitions occur smoothly for patients.  We want to partner with specialists to improve communication and make sure that the care that we're providing is closely aligned."
Clearly, in Ann Arbor and the surrounding areas, the medical community is well-prepared to continue to enhance the health of the community regardless of what happens in Washington.
David Baker and Margaret Baker are partners at Baker Strategy Group (BSG).  BSG is a management consulting firm in Ann Arbor specializing in SMART Customer Strategy, a strategy planning approach for understanding market dynamics and a changing competitive landscape.  They can be reached at david@bakerstratey.com.
Tags: frontpage