Residential Real Estate Market
Article written for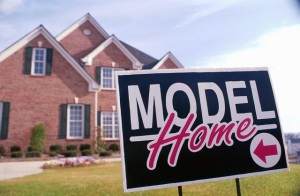 www.annarborbusinessmagazine.com
At a national level, the residential real estate market seems to still be stuck. Last month, the National Association of Realtors reported a drop in home sales and a median home sale price of $156,100, the lowest it has been since February of 2002. A recent Wall Street Journal article declared that this is "setting the stage for steep discounting in the spring market."
Yet optimism remains locally, even despite Michigan's tattered economic morass.
Kay Merx is the Office Manager for Saline and Milan Real Estate One offices, and is Board President Ann Arbor Area Board of Realtors. Merx has been selling Real Estate in Southeast Michigan for over 25 years and has an in-depth understanding of the Ann Arbor area residential real estate market.
"We see the market stabilizing," states Merx. "Certainly some parts of our Washtenaw area market are stronger than other parts of our market. So this isn't a universal statement that everything's stable and all sales are improving. But in the big picture, we are seeing a trend. We are seeing prices in much of the Ann Arbor and surrounding areas moving in the right direction."

Early into 2011, this seems to be the case for Real Estate One. Merx notes that for 2011, Real Estate One had better months for January and February than we had for the same months in 2010. That's always a good indicator of market improvement in 2011."
To get a sense for the broader market, Merx watches a number of indicators to anticipate market changes. One key indicator is the inventory levels of residential properties on the market.
According to Merx, "We are seeing a declining inventory of listings. The levels had during 2008-2009 when the inventory was way out of whack. In one school district we had a 22-month supply of houses in a given price category. All the levels are all down now. In Ann Arbor we had about an 8.8-month supply for the first quarter of 2011, with levels still declining. We expect that soon we will be getting to under 6 months of supply, at which we would be very close to a normal market."
The residential market surrounding Ann Arbor has shown a slightly slower decline, says Merx, with some areas that are still at 11 months of supply for certain price ranges. And some areas north or east of 23 from Ann Arbor are still experiencing some pricing decline. Nevertheless, the overall the inventory levels are clearly settling."
This inventory settling is, of course, a good news/bad news scenario. The good news for sellers: residential home sellers are better able to sell their home for a more stable price. The bad news for buyers: buyers who have been spoiled by the oversupply will begin to have fewer choices available with higher prices across the board. Clearly, though, our Ann Arbor economy as a whole is better off with more "normal" inventory levels.
One sector in the area economy that appreciates "normal" inventory levels are the local banks. The residential home purchase transactions expected in the coming months will require financing, which local banks such as Ann Arbor State Bank certainly appreciate.
Lee Ann McKeon handles residential lending at Ann Arbor State Bank. McKeon is a 20+ year veteran of the mortgage banking industry and helps clients navigate through the maze of mortgage financing paperwork. As with Merx, McKeon sees a general uptick in residential home purchases, with some noted differences between Ann Arbor and the surrounding area.
According to McKeon, "It depends on whether we're looking at Ann Arbor proper or if we're looking at the entire county. The city of Ann Arbor has done pretty well as far as overall lending activity. We are certainly seeing a lot of pre-approvals, what many call 'tire kickers.' These are people who are very serious and are doing their homework and writing offers. This pre-approval activity is clearly up and is an indicator of future lending activity. "
Banks have the money available to lend in these cases, but don't anticipate loan qualification standards softening. "I expect we will not see a whole lot of loosening of loan guidelines," McKeon surmises. "There are, of course, multiple loan programs, such as the FHA loans, that allow for more lenient credit guidelines. But certainly income requirements, debt ratios, etc. will continue to be adhered to for loan programs."
One problem comes when determining the loan amount and the appraisal of the home. With, the current economic uncertainty, the large fluctuations home prices over the last few years, and the lack of comparable home sales, there are inevitable difficulties in appraising property values.
"One of the challenges today," according to McKeon, "is determining the true value of a property. It's difficult to find a comparable sale that fits the six-month window, which is the ideal timeframe for financing." This situation should improve as sales and inventories return to previous levels.
This improvement will also impact some potential sellers. Homeowners who want to enter the market but have homes in disrepair will be in a better position to secure a home improvement loan, due to higher home valuations and greater certainly on the appraisal accuracy. Many banks stand ready to provide these types of loans as well. "We offer multiple renovation and construction type loans," McKeon points out, "to move the homes on the market in need of repair."
The Ann Arbor area residential rental market seems to be picking up as well. Steve Tracy is President at SMT Management, Inc., a property management and real estate development company in Ann Arbor. Tracy manages properties in the surrounding Ann Arbor area: Dexter, Chelsea, Pinckney, Whitmore Lake, etc.
"I'd say there's been an uptick overall in the rental market," Tracy observes. "The residential side has really begun to fill in. I think the demand is up and we're seeing better occupancy rates compared to a year ago."
"The dollar amount is not necessarily up, but with occupancy rates up, rents usually follow. We've gone a number of years with no rental increases. So the hope is that at some point the market will fill in enough that it can sustain rent increases."
In the end, the most important indicator to watch may be the number of people entering or leaving the area. At this point more people seem to be leaving the state of Michigan than are coming into the area.
"We spoke to a local owner of a moving company about relocations." Merx notes. "This owner said that for every one relocation move coming into the area, he sees three moves going out of the area. So, more people are moving out of the state than are moving to the state. Until this ratio gets closer to two and two, I suppose we haven't really recovered."
So, the residential real estate market is improving. We are not yet back to the normal levels to which we are accustomed, but we are definitely on our way in 2011. Merx summarizes the situation with a pithy quote. "We have yet not recovered, but stabilizing is a great feeling!"